In Edgenet's Outdoor Projects Deck Design, you design a deck from the top-down using tools to define its shape in Plan View.
The software automatically builds the joist, post, and beam substructure to support the deck.
Structural engineering principles and strength of materials data determine the size and placement of load-bearing members.
To see this in action, design a deck, look at the Bill of Materials, then look at 3D View. Switch loading to high loading (in Deck Properties), then return to the Bill of Materials and 3D View to see larger, stronger pieces of wood, or wood that is closer together.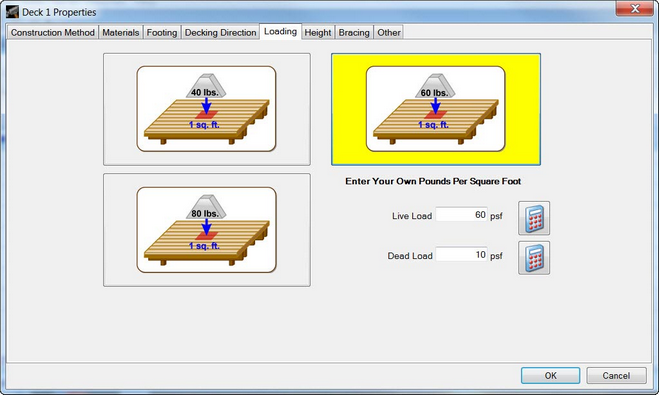 When the deck is drawn, the software references loading factors and material strength data that comes from the Deck Design database with national design specification for wood construction (NDS).
For composite deck materials, the software uses span tables provided by manufacturers.